About Us
---
Innovative Broadcast Technology
AVP is the child of emerging markets and changing possibilities in the TV production food chain. It might be a new company, but each of the principals is a thirty-year technology and broadcast industry veteran. AVP has been established to identify and resolve bottlenecks in the modern multi platform environment by engineering out the complexities.
---
Key Achievements
• The first end-to-end digital broadcast system in 1989
• Bell Atlantic IPTV trials in the early 90s
• Wavelet-based video conferencing
• Content digital rights management and distribution systems
• MPEG-4 to MPEG-2 transcoder solution for hotel video distribution systems
• Cost-effective ATSC broadcast encoder solutions
• Ingest, annotation and tagging system for VLDB video applications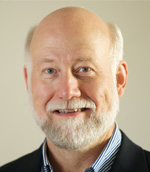 Bob Kniskern:
CEO
---
Since co-founding the company in 1980, Bob Kniskern has led Adaptive Micro-Ware, Inc. to acknowledged success as an inventive creator of advanced technology.
A technologist, Mr. Kniskern holds a BA in Physics from Wabash College.  He is named as inventor on three U.S. patents, currently has three more patent applications pending, and is the architect of numerous multi-product systems. 
• Fiber optic distributed digital/analog industrial control network
• An eighty-channel direct broadcast satellite system
• A broadband network switched digital video system
• A system of in-plane and ground station avionics, telemetry and wireless digital data link for unmanned aircraft
He has served as due diligence consultant to various technology companies.  Bob has also served as CTO for several entrepreneurs and is currently on the Board of Directors of MemoryLink, Inc.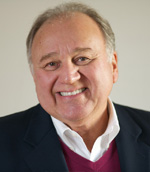 Tom diPuma:
VP International Sales
---
Tom DiPuma is a member of Adaptive Video, Ltd. UK Board of Directors with special focus on opening new markets and expanding the reach of Adaptive's innovative technology solutions.  
Tom began his career as an enterprise mainframe sales representative with IBM Corporation.  His interest in the financial impact of capital acquisitions led him to found Financial Leasing Corporation, specializing in structuring complex leveraged financial transactions that maximized value of tax implications, borrowing costs and disposition of highly valued assets.     Tom was asked by Amdahl Corporation to apply those skills in support of the North American Sales organization, became a highly successful District Sales Manager and then Vice President Sales and a founder of Amdahl Capital Corporation.
Following Amdahl, Tom joined EMC Corporation and using the financial skills and strength of past relationships, quickly established footholds in the Aviation and Telecommunications markets for EMC.  He became Managing Director, Telecommunications Markets and worked with EMC's global sales teams to expand their presence in those markets. 
Storage Technology Corp offered Tom the opportunity to established its E-Disk sales and support organization. That team was recognized by Chairman Dave Weiss as a model for launching new products within a large scale organization and included the best of the best in the industry in each area of sales and technical speciality. 
Tom holds a B.S. of Marketing / Psychology and an M.B.A. from Northern Illinois University.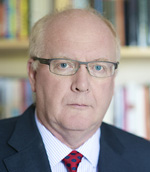 Bob Clyde:
VP International Marketing
---
Bob Clyde has held a number of senior leadership and management positions in a thirty-year career in broadcast media, corporate communications and also as Consultant, Director, and VP in Fortune 500 technology companies.  
A writer, producer, director at BBC, ITV and numerous other major broadcasters worldwide, he has helped create two TV channels and hundreds of live events, as well as producing and directing business TV shows and Industrial Theatre.  He has run two communications agencies and was at the heart of the revolution in business TV networks when satellite was the best way. Now he specializes in digital out-of-home media channels and in his new role at Adaptive, he will be driving the message that "good can be simple."
Bob holds an honours M.A. from Glasgow University and is also a Certified Executive Coach.